Services

Our focus is on health care and helping the health care industry implement technology to improve the overall delivery and administration of health care in the United States. Technology has brought tremendous efficiency advantages to other industries and we look to assist in bringing similar advances to the health care arena.

LCB Solutions, LLC has extensive experience in the health care information technology arena, including:
• Addressing the Rapid Change in Healthcare
• Detailed Knowledge of Medicare Processes
• Helping Implement the Affordable Care Act
• Extensive Experience in Healthcare Technology
• Providing Simple Solutions to Complex Problems
• Serving Healthcare Clients throughout the US
Some examples of Services we provide:
• Feasibility Studies
• Implementation Assistance
• Needs Assessment
• Operational Improvement Studies
• Process and Work Analysis
• Provider Education Via the Internet
• Provider Outreach
• Requirements Analysis
• Website Development
Training:
• ICD-9 and ICD-10 training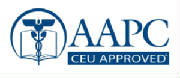 – Provide AAPC certified instructors for ICD-9 and ICD-10 training classes.
Students are eligible to take CPC® certification exam.